The Rev. Dr. Diane Christopherson was called to serve First Presbyterian Church, Perrysburg as the Interim Pastor at the close of 2020 as the congregation continues its search for a new pastoral leader.  Her formative years were spent in the Twin Cities of Minneapolis and St. Paul, MN where she earned a bachelor of science degree in music therapy from the University of Minnesota, a master of arts degree in theological studies from Bethel Seminary, and a doctor of ministry degree from United Theological Seminary of the Twin Cities. Later she received training in mediation from the Lombard Mennonite Peace Center and Harvard Law School's Program on Negotiation. Pastor Diane grew up in a Lutheran church but has been shaped from a young age to the present in ecumenical and interfaith contexts where shared values and the world's needs converge, inviting collaboration in the work of love and justice. She has attended World Council of Churches Assemblies in Zimbabwe, Brazil, and the Republic of Korea, and Parliaments of the World's Religions in Salt Lake City and Toronto. Pastor Diane is ordained in the United Church of Christ and has worked as a youth minister in a United Methodist congregation; as a campus minister at the University of Michigan-Ann Arbor and Bowling Green State University; as a visiting lecturer at Eastern Michigan University, teaching courses on racial and cultural minorities; and as a trained interim minister, serving United Church of Christ congregations in Dummerston, VT, Binghamton, NY, Providence, RI, El Paso, TX, and Fresno, CA. She has led service-learning/mission trips in the South Bronx, rural SC, Honduras, Haiti, Mexico, and El Paso. Along the way, Pastor Diane invested in five units of clinical pastoral education which she claims is "the next best thing to therapy." She is a board certified chaplain with the Association of Professional Chaplains and has worked in hospital, hospice and long-term care settings and as an over-the-road truck driver-chaplain (!). Pastor Diane adopted a son, Aaron, from Honduras when he was a toddler. He is married with three children and lives in the Toledo area. Diane lives with two sweet, rescued cats; Angel and  Rapunzel. 
\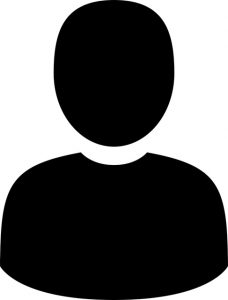 New Music Director – To be named soon. 
---
Selinda Schultz has been Christian Education Director of First Presbyterian Church since August, 2002. Selinda's current duties include leading Adult Bible Studies and encouraging learning and community.  She was raised in the Presbyterian  Church and was active in youth leadership while in High School.  Marrying a Lutheran introduced her to the liturgical worship of the Lutheran Church in which she still participates.  Selinda has a degree in Psychology from Ohio University.  Her training in Christian Education came from many years of volunteer church leadership and Bible Studies as well as courses at Capital University. Selinda has spent most of her life in Ohio.  She was married for 43 years before losing her husband to leukemia.  She has three grown children.  Selinda enjoys growing both flowers and vegetables in her large garden in the summer and knitting and crocheting in the winter.
---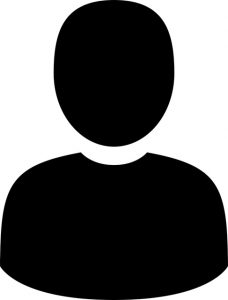 New Children and Youth Ministry Coordinator- To be named soon.
.
---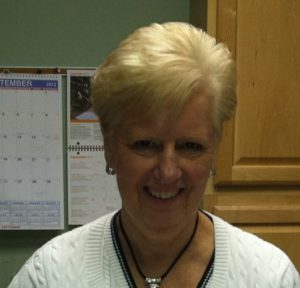 Linda Bristow has been the Church Secretary of First Presbyterian Church since September 2012. Linda provides secretarial and administrative services to the pastor, other staff persons and committee leaders. Linda worked as an Executive Assistant for large agri-business for 38 years prior to coming to the church. Linda loves spending time with her two grandchildren, family and friends.
---
Jay Salvage has been the Church Custodian for about two years. Jay is a life-long Presbyterian, growing up in the church in Coshocton, Ohio. He and his wife, Jo, and their three children joined Perrysburg FPC in 1985 and have enjoyed participating in many church activities. Jay is a retired social worker and is now working part-time as an alcohol/drug therapist in Findlay, Ohio. Jay enjoys reading, running, being with his children and grandchildren, and traveling, especially with Jo on their motorcycle.
---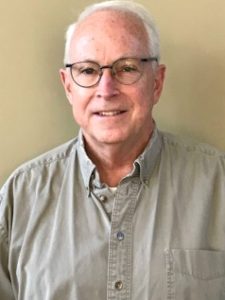 Tom Connolly performs the Financial Secretary bookkeeping services for First Presbyterian Church, including the preparation of the annual Giving Statements. Tom earned his bachelor degree from the University of Toledo, majoring in Accounting, and graduated in 1978. He then earned his MBA from Xavier University in 1990. Tom is a CPA licensed in Ohio. He's been employed at The Andersons for over 40 years. Tom lives in Perrysburg, is married with three boys, twins 31 years of age, and a 27 year old.