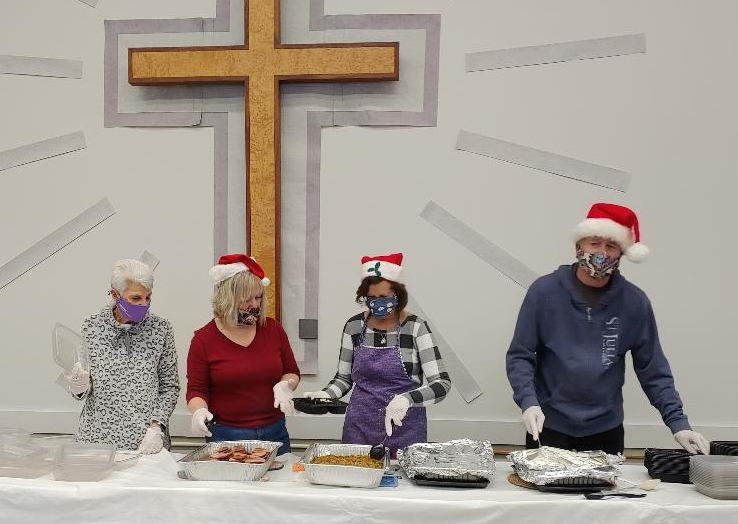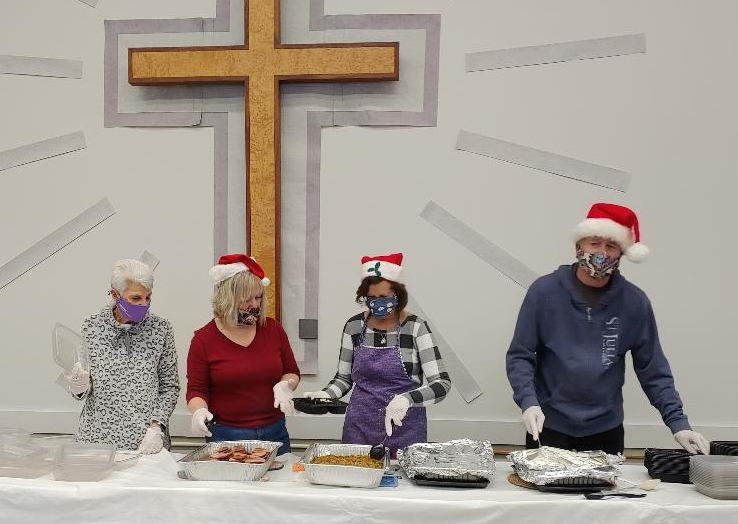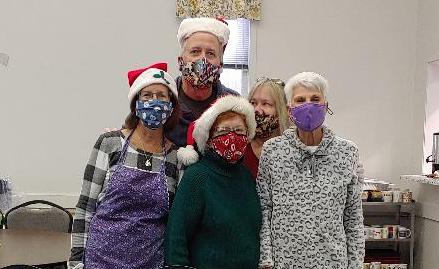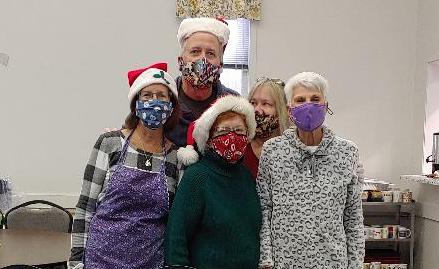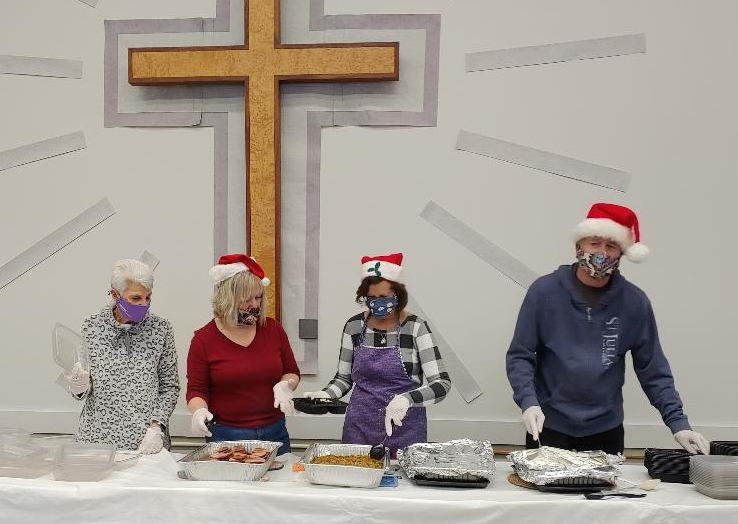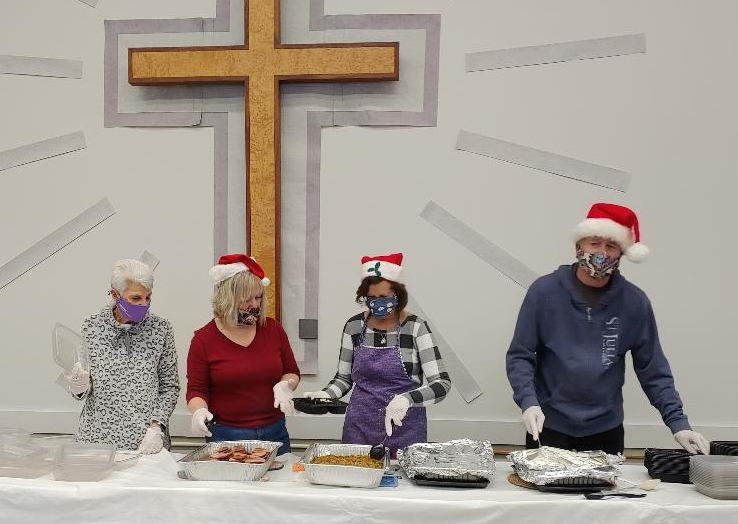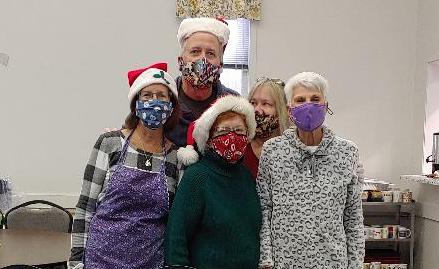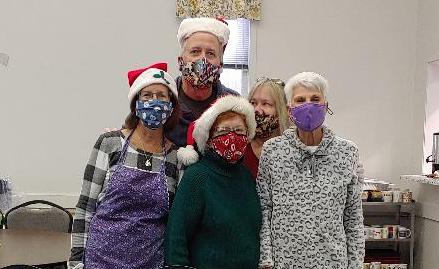 "The Mission team hosted the FINAL Mission Meal of 2020 on Thursday 12/17/20 and Friday 12/18/20!! This "take-out" meal was a joint effort of the Mission Team and many of our church members!! This Christmas Mission Meal, once again, was lovingly prepared for our "adopted" community families residing at ELM House (31 residents) and LOUISIANA House (50 residents). What better way to celebrate GOD's love and beauty during this glorious holiday season then to share a meal with family…even if we can't gather together. This month the meal consisted of sliced ham, bean casserole, scalloped potatoes, salad, fruit cup / applesauce and a roll. And, to top it off, many of our church members provided Christmas cookies (and homemade!) to make it even more of a special time! A Christmas book mark was designed and prepared for all residents with the story of the candy cane. These holiday meals have become part of a long standing tradition at First Presbyterian Church of Perrysburg!
The Mission team continues to provide these meals once a month during the current pandemic, typically alternating between Elm House and Louisiana House.
Look for info on upcoming mission meals in 2021!!!
Please reach out to the Mission Team if you are interested in being part of this ministry!"